In France, Transjardins opens to the garden "La Traversine" developed in 2017 on the roof terrace of the school of Bercy in the 12th arrondissement in Paris by Designing Hope.

Designing Hope was one of the 30 winners of "Parisculteurs", a call for projects launched by the city of Paris to create urban gardens on the roofs, terraces and grounds of the capital.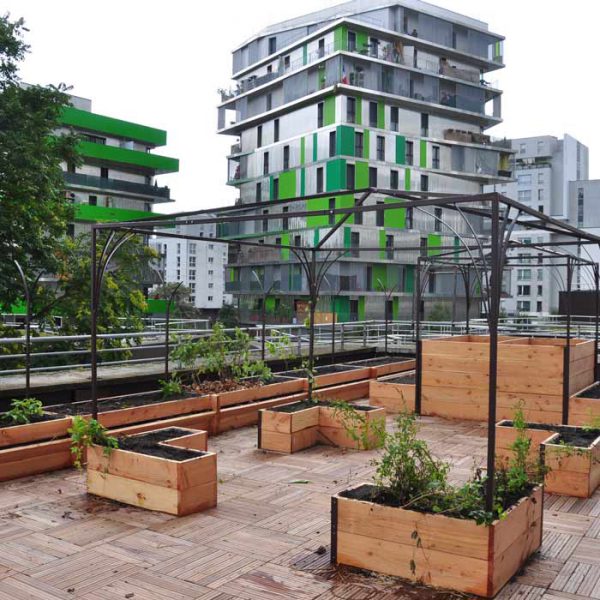 Since the beginning of school year 2017, recreational activities are open to children in small groups during extracurricular activities, in collaboration with the educational team, in line with those carried out in schools of other countries through Transgardens.
Various themes are adressed : the soil, the seeds, the life cycles of a plant, the compost, the eco-friendly cultivation methods…
The aim is to sensitize children to a valorization approach of the school's resources for the fertilization of the garden (leaf composting, tree branches of the yard, remains of the food at the canteen).
Children are encouraged to try some plantations at home by giving them seeds or seedlings, if they have a balcony, or if they can have access to a garden somewhere in a family member's home.
They are also encouraged to put into practice recycling and composting.
A project supported by:

Click below to follow the publications of this project:
---